Forcepoint

Adaptive Security Through Behavior-Centric Analytics

Best-in-class products designed to integrate seamlessly with your existing environment.
Even with varying industry requirements and changing technological capabilities, protecting data and IP is the top priority across the board. Forcepoint offers a range of products that help secure your organization at the human point.

Network Security
Keeping attackers out starts with better visibility into people's actions across the network, in data centers, branch offices and cloud environments.

Cloud Security
A remote workforce means a greater need for protection on email and the web and while using apps, at any location and on any device.

Data & Insider Threat Security
Understanding behavior and motivations helps protect data and IP from both malicious and unintentional acts.

Cross Domain Security
Global government agencies' national security missions rely on Cross Domain access and transfer solutions for rapid and secure information sharing while ensuring robust sensitive data and network protection.
Advanced Malware Detection (AMD)
Leverages proven Lastline technology to detect zero-day and other advanced malware.
Data Guard
Eliminates costly and time-consuming manual data transfers of sensitive data between segmented networks commonly found in highly-regulated industries.
Trusted Thin Client
Provides simultaneous access to data on multiple networks and VDI environments from a single endpoint device.
High Speed Guard
Ensures secure automated data transfer between multiple networks with the industry's fastest transfer rates.
Trusted Gateway System
Provides secure multi-directional file transfer between multiple networks with two-person review enforcement.
ForcePoint Appliances
Enjoy High Performance with Preconfigured On-Premise Security Solutions
For decades, many of our business and government customers have operated under the most stringent security requirements to handle highly sensitive financial, healthcare, intellectual property, and intelligence data. Our experience serving them assures you that our flexible deployment architectures will address your toughest security challenges.
Optimized for performance and reliability, Forcepoint appliances are preconfigured to eliminate vulnerabilities from unnecessary software, open ports, default logins, and more, easing your deployment and enhancing your security. They also include unique technology to simplify the deployment of redundant, load-balanced clusters, increasing the throughput of your implementation.
Our on-premise and hybrid deployment offering includes:

Complement your Forcepoint Cloud Web Security deployment by adding flexibility and control over web traffic flow for analysis, improved traffic speed in bottleneck locations, and additional application and protocol control.

Connect and protect your stores, branches, offices, and data centers with network security devices that combine SD-WAN with the industry's strongest NGFW security—all managed at enterprise scale.
Purpose-built to maximize scalability, performance, and efficiency, supporting web security, email security, and data security on a single appliance.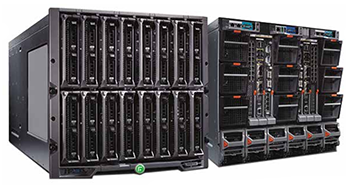 The V20000 supersedes the X10G as the prime offering for large enterprises. The new flagship V Series appliance offers a superior price-performance ratio with speeds up to 2.5x faster than a single X10G security blade or V10000 appliance.