Forcepoint Products and Solutions

Move Forward Without Fear
Forcepoint was created to empower organizations to drive their business forward by safely embracing transformative technologies – cloud, mobility, Internet of Things (IOT), and others – through a unified, cloud-centric platform that safeguards users, networks and data while eliminating the inefficiencies involved in managing a collection of point security products.
Our platform protects against threats from insiders and outsiders, rapidly detect breaches, minimize "dwell time" – the period between compromise and remediation – and stop theft. With Forcepoint, organizations can protect users, networks and data in the cloud, on the road, and in the office. We simplify compliance, enable better decision-making and streamline security so that our customers can concentrate on what's important to them.
We empower you to:
Safeguard your users, data and networks
Combat the most determined adversaries – insiders and outsiders
Simplify compliance, enable better decision-making to streamline security
Focus on what matters most to move your business forward
Forcepoint was created by uniting the user protection, data security and cloud expertise of Websense with the defense-grade insider threat and analytics technology of Raytheon and the next-generation network protection capabilities of Stonesoft.
That's why more than 20,000 organizations around the world rely on Forcepoint to reduce risk and handle threats so they can focus their full attention on what matters most to them.
Forcepoint Products and Software
Content Security
TRITON APX Suite
Deploy comprehensive security with integrated management for your enterprise
TRITON AP-EMAIL
Stop advanced, targeted attacks, identify high risk users and control insider threats
TRITON AP-WEB
Industry leading protection against advanced threats and data theft
Add-On Modules
Advanced Analytics
SureView Analytics
Rapidly search and analyze large amounts of data to detect cyber and real-world threats
Insider Threat Data Protection
TRITON AP-DATA
Stop data theft, meet regulatory compliance and secure your intellectual property from internal and external threats
TRITON AP-ENDPOINT
Stop advanced threats and secure sensitive data for roaming users
SureView Insider Threat
The visibility and context you need to eliminate insider threats
Security for Cloud
Web Filtering
Network Security
Cross Domain Access & Transfer
Forcepoint Appliances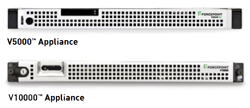 Forcepoint V5000 and V10000 appliances are based on a preconfigured, security-hardened platform designed to support flexible deployment of our best-in-class Web, Email, Data and Endpoint security solutions.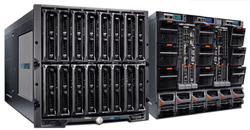 Forcepoint X-Series appliance utilizes the ACE (Advanced Classification Engine) that enables real-time composite defense assessments of inbound and outbound traffic in high traffic environments.

Forcepoint i500 and i500v appliances complement TRITON AP-WEB Cloud deployment by adding flexibility and control over Web traffic flow for analysis, improving traffic speed in bottleneck locations and adding application and protocol control.