Forcepoint V-Series Appliances

High Performance, Security-Hardened Appliances for Advanced Web, Email and Data Security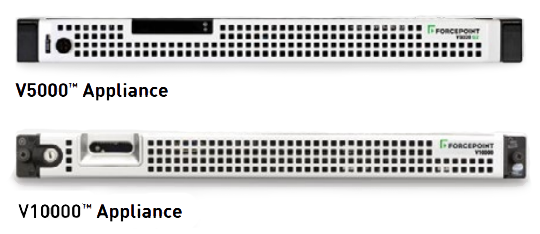 Click here to jump to more pricing!
Pricing Notes:
Multi-year and education discounts apply.
Websense V5000 G2 Appliance Warranty and Websense V10000 G2 Appliance Warranty is free of charge for 36 months and is required on every appliance order.
Websense V5000 G2 Warranty comes standard with Next Business Day support.
Websense V10000 G2 Warranty includes 4 Hour Support.
Additional Warranty and Support coverage may be purchased below.