Forcepoint TRITON AP-EMAIL Cloud

Stop Advanced, Targeted Attacks, Identify High Risk Users and Control Insider Threats
Forcepoint Products
Forcepoint TRITON AP-EMAIL
Forcepoint TRITON AP-EMAIL, 25 - 100 Users, 1 Year
- Pricing per user for quantities 25-100
#EAPE-A-CP12-N
Our Price: $22.50
Forcepoint TRITON AP-EMAIL, 101 - 250 Users, 1 Year
- Pricing per user for quantities 101-250
#EAPE-B-CP12-N
Our Price: $20.00
Forcepoint TRITON AP-EMAIL, 251 - 500 Users, 1 Year
- Pricing per user for quantities 251-500
#EAPE-C-CP12-N
Our Price: $18.50
Forcepoint TRITON AP-EMAIL, 501 - 1,000 Users, 1 Year
- Pricing per user for quantities 501-1,000
#EAPE-D-CP12-N
Our Price: $17.50
Click here to jump to more pricing!
Overview:
Environment Options


Cloud
Advanced Threats blend Web and email elements throughout multi-stage cyberattacks to probe for the weakest channel of attack, but this strategy also presents multiple opportunities to stop those attacks before possible breaches occur. TRITON AP-EMAIL Cloud secures the communication channel most often used in the early stages of an APT or other advanced attack while empowering mobile workers and safe adoption of new technologies like Microsoft Office 365.
We live in a cloud-first world, with bold advances in technology constantly changing the ways we communicate and collaborate. Yet email remains the backbone of productivity, and it demands strong protection so your organization can press ahead with its work.
TRITON AP-EMAIL Cloud is available in the cloud to give you the security you need by protecting you against multi-stage advanced threats that often exploit email to penetrate your IT defenses. It applies thousands of real time threat analytics, behavioral sandboxing and other advanced defense technologies to identify targeted attacks.
Seamless Integration for Greater Protection in the Cloud
TRITON AP-EMAIL is powered by TRITON ACE and ThreatSeeker Intelligence Cloud, which work together in real time to accurately identify and classify email traffic, apply policies and detect threats. Cloud based with unified management and reporting functions streamline work for your security team, giving them the context and insights they need to minimize the dwell time of attacks. The common TRITON APX architecture also makes it simple to deploy TRITON AP-EMAIL separately or in any combination with TRITON AP-WEB, TRITON AP-DATA and TRITON AP-ENDPOINT. And the TRITON architecture unified full cloud deployments of web and email security as well as on-premise and hybrid deployment options while maintaining central control.
Features and Benefits:
Benefits
All the benefits of a cloud based solution
Stop targeted attacks and the early stages of advanced persistent threats
Secure sensitive data against theft from external attacks and insider threats
Safely adopt cloud technologies such as Microsoft Office 365
Identify high-risk user behavior and educate users to improve threat awareness
Deploy in the cloud with AP-WEB for maximum Content Security
Features
Also available for on-premise or hybrid deployment
Highly accurate, real-time identification and classification of threats using TRITON ACE
Real-time threat intelligence from the Forcepoint ThreatSeeker Intelligence Cloud, which gives visibility into current global cyber threat activity
Unified management, reporting and dashboards across all TRITON APX products
Advanced options for email encryption, archiving, image analysis and more
Add-On Modules:
Email Encryption Module
Forcepoint email encryption for TRITON products is a policy-driven technology that enables secure delivery of email communications. It eliminates the traditional barriers of cost and complexity by offering easy administration, without complex key management or additional hardware.
Image Analysis Module
The Forcepoint Image Analysis Module provides powerful illicit image detection capabilities to help employers monitor images distributed through email, educate staff members and enforce the organization's policies.
Threat Protection Cloud Module (Email Sandbox)
Take a modern, cloud-first approach to content security for your organization with a scalable, easy-to-deploy sandbox solution that integrates seamlessly with TRITON AP-WEB and TRITON AP-EMAIL.
Modules
TRITON AP-EMAIL & Modules
TRITON AP-EMAIL
Email DLP
Email Sandbox
Email Encryption
ACE (Advanced Classification Engine)
Real-Time security, content and data classifications, anti-malware engines, contextual reputation analysis, URL classification, anti-spam/spear-phishing protection, sandboxing analysis
Behavioral File Sandboxing
An additional malware analysis option activated within ACE, especially useful for zero-day malware detection.
URL Sandboxing
Modifies suspicious URLs for additional analysis when the user clicks the link.
Phishing Education and Reporting
Provide real-time, interactive phishing education by disarming phishing threats to serve as real-life examples, making the threat personal for users. Admin tracking and reporting improve security profiles.
Enterprise-Class DLP Engine
With unique capabilities including OCR, Drip DLP, and destination geo location awareness.
Specialized Data Theft Defenses
Identify custom encrypted uploads & password data theft.
High Risk User Identification
Trends and past behavior is analyzed to identify users that may pose a risk of data theft or loss
Advanced Threat Dashboard
Forensic reporting on who, what where, how; data capture for security incidents.
Spam Detection
Accurate spam blocking with very low false positives, with options for prefiltering email in the cloud and industry leading SLAs.
Park and Pull Email Encryption
Secure email communications with 3rd parties. Park and Pull encryption triggered by policy.
Push Style Email Encryption
Seamlessly secure email communications with 3rd parties using push style Identity-Based Encryption (IBE) triggered by policy.
TRITON Unified Security Center
Unified policies, dashboards, reports and more reduce the time and expertise required to achieve results.
Power Behind TRITON Solutions:
ACE (Advanced Classification Engine)
Forcepoint ACE provides real-time, inline contextual defenses for Web, Email, Data and Mobile security by using composite risk scoring and predictive analytics to deliver the most effective security available. It also provides containment by analyzing inbound and outbound traffic with data-aware defenses for industry-leading data theft protection. Classifiers for real-time security, data and content analysis — the result of years of research and development — enable ACE to detect more threats than traditional anti-virus engines every day (the proof is updated daily at http://securitylabs.forcepoint.com). ACE is the primary defense behind all Forcepoint TRITON solutions and is supported by the Forcepoint ThreatSeeker Intelligence Cloud.
Integrated set of defense assessment capabilities in 8 key areas.
10,000 analytics available to support deep inspections.
Predictive security engine sees several moves ahead.
Inline operation not only monitors, but blocks threats.
ThreatSeeker Intelligence Cloud
The ThreatSeeker Intelligence Cloud, managed by Forcepoint Security Labs, provides the core collective security intelligence for all Forcepoint security products. It unites more than 900 million endpoints, including inputs from Facebook, and, with Forcepoint ACE security defenses, analyzes up to 5 billion requests per day. This expansive awareness of security threats enables the ThreatSeeker Intelligence Cloud to offer real-time security updates that block Advanced Threats, malware, phishing attacks, lures and scams, plus provides the latest web ratings. The ThreatSeeker Intelligence Cloud is unmatched in size and in its use of ACE real-time defenses to analyze collective inputs. (When you upgrade to Web Security, the ThreatSeeker Intelligence Cloud helps reduce your exposure to web threats and data theft.)
TRITON Architecture
With best-in-class security and a unified architecture, Forcepoint TRITON offers point-of-click protection with real-time, inline defenses from Forcepoint ACE. The unmatched real-time defenses of ACE are backed by Forcepoint ThreatSeeker Intelligence Cloud and the expertise of Forcepoint Security Labs researchers. The powerful result is a single, unified architecture with one unified user interface and unified security intelligence.
A unified, cloud-centric security platform to safeguard users, data and networks
Forcepoint's unified, cloud-centric security platform integrates with your existing infrastructure to help you safeguard your users, data and networks. Powered by our TRITON 4D Platform, our ACE shared security services work closely with our global ThreatSeeker Intelligence Cloud to provide up-to-the-moment knowledge of the latest advanced threats that is shared across our products.
While our products are modular, integrating through our platform means our solutions can share a common security context, helping to detect suspicious activity and content sooner. The platform also provides better insights throughout the network so you take the best actions to fix breaches and reduce dwell time.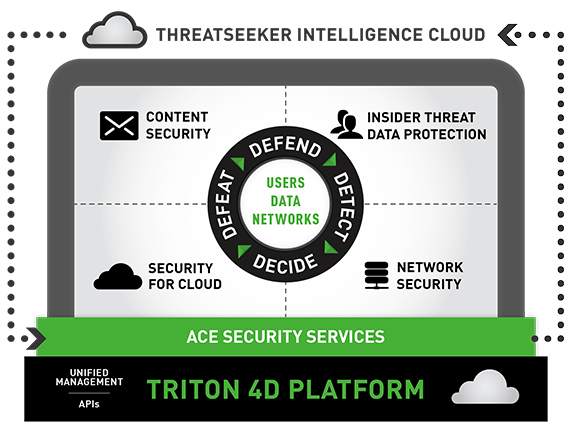 Protect your data throughout the threat lifecycle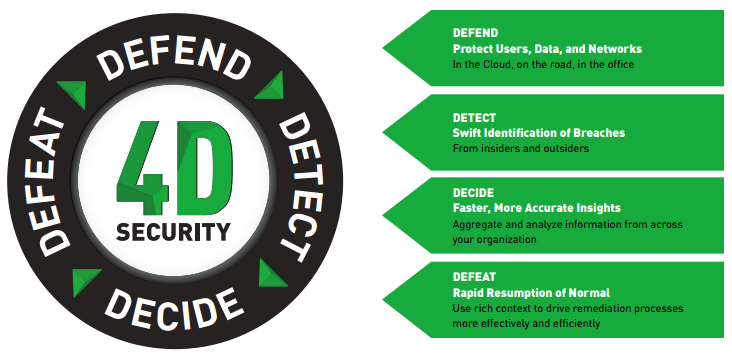 Solutions backed by the TRITON 4D Platform
Content Security
Forcepoint enables your employees to safely communicate and read content received over email, the web and other channels without being attacked by advanced threats. In addition, sophisticated Data Loss Prevention, integrated directly into our security gateways, helps prevent information from being accidentally or maliciously transmitted to places it doesn't belong.
Insider Threat Data Protection
Every moment, your employees accidentally or intentionally create opportunities for breaches. Forcepoint lets you monitor user activity to identify the early warning signs of risky behavior, then detect and block attempts to move sensitive data in and out of your organization. Our solutions can automatically identify the riskiest users within an organization, based on their behaviors and on how they use data. This unique approach gathers rich context, including recording and playback of user activities before, during and after risky behaviors, giving you the data to take the right actions to protect your business.
Security for Cloud
Forcepoint's comprehensive products enable organizations to safely move their business to the Cloud, taking advantage of the latest technologies for mobile users and distributed organizations. We enable your mobile and distributed workforces to take full advantage of Office 365, web applications and email without sacrificing the controls and security you need. Forcepoint enables you to discover confidential data stored in sanctioned business apps like Box and Salesforce, and to identify risky unsanctioned apps that users access. We even give you the ability to protect the Linux server farms running your applications by detecting potential threats without compromising the performance of your line-of-business systems.
Network Security
In today's world, organizations are more decentralized than ever. From a single console, our next-generation firewall lets you reliably enforce security policies across your headquarters, corporate locations, divisions, branches, remote offices and even home offices. It integrates application control, sophisticated evasion prevention and an intrusion prevention system (IPS) into a single, easy-to-deploy solution.
TRITON APX
TRITON APX provides many key benefits to organizations interested in deploying the best possible protection against Advanced Threats across the "7-Stage Kill Chain." They can be summarized in these three statements:
Deploy Adaptive Security - Deploy adaptive security solutions for rapidly changing technology and threat landscapes.
Protect Everywhere - The perimeter is the data. Protect critical information from theft whether on-premise, in the cloud or on mobile devices.
Raise the Security IQ - Combat the cyber security skills shortage by providing predictive actionable intelligence across the entire threat lifecycle.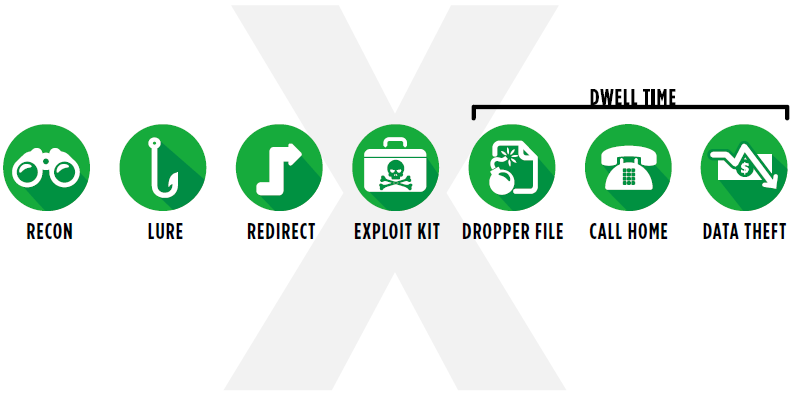 Price Note:
Subscriptions to Image Analysis Module can be purchased with TRITON AP-EMAIL, TRITON DATA Gateway or TRITON DATA Discover. If purchasing subscriptions to multiple eligible products, Image Analysis Module should only be added once. Since Image Analysis Module will apply to all eligible products, the module user count must match the user count of AP-EMAIL, AP-DATA Gateway, or AP-DATA Discover, whichever is higher.